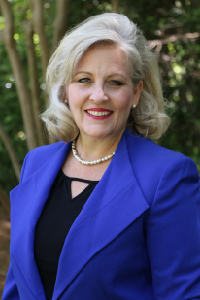 Sidney James Nakhjavan
Executive Director
334-844-9199
Sidney James Nakhjavan serves as the first Executive Director of the Cary Center for the Advancement of Philanthropy and Nonprofit Studies & Women's Philanthropy Board, an academic center in Auburn University's College of Human Sciences which was formed in 2011. Under her leadership, the Cary Center and its divisions have grown to be nationally recognized, far reaching programs within the realm of higher education. Annually, the Cary Center's programs reach thousands of beneficiaries as they promote financial wellness, philanthropic engagement, and nonprofit leadership.
In addition to her administrative roles, Sidney is an instructor for a course entitled Gender, Wealth and Philanthropy, which she piloted in 2006. This class was led to the development of a major and minor in Philanthropy and Nonprofit Studies in Auburn's College of Human Sciences. Sidney was very involved in the formation of the Philanthropy and Nonprofit Studies minor and major.
Prior to this experience, she was a nationally ranked, award-winning pharmaceutical sales representative with global corporations. Due to the untimely death of her father in 1996, she served as the Chief Executive Officer of James and Snell Motors, a family-owned automobile dealership. It was during this time that she developed an interest in empowering women and families to embrace sustainable solutions as they encounter life's unexpected transitions.
Her first professional experience was in fundraising and public relations when she served in various advancement and alumni relations positions for the Emory University, the Center for Talented Youth at Johns Hopkins University, and the George Washington University Annual Fund. In 1994, she returned to home to Alabama when she was named the first Director of Development for Auburn University's College of Liberal Arts and the Jule Collins Smith Museum of Fine Art.
Sidney is and/or has been active in various nonprofit organizations including the Boys & Girls Clubs of Greater Lee County, the Auburn Women's Club, the Community Foundation of East Alabama, the Lee County Youth Development Center and the Greater Peace Community Development Cooperation.
Sidney attended Emory University where she earned a Bachelor of Arts in international studies with minors in history and French. She also attended Johns Hopkins University where she earned a Master of Liberal Arts.
Sidney is married to Behzad Nakhjavan, Professor Emeritus of Architecture at Auburn University. They have one son, Ari, and a canine daughter, Lillie Belle. She is an avid genealogist, gardener, chicken farmer, nature lover, convener of family and friends, and very proud to be a sixth generation native of Lee County, Alabama.